The WHL has seen its share of future NHL talent patrolling the blue line over the years, from Shea Weber to Tyson Barrie and believe it or not, everyone's favorite GM around these parts, Jim Benning.
Solid offensive defensemen can put a marginal team over the top into contending status. What Quinn Hughes has done for the Vancouver Canucks is a perfect example of that. Any successful franchise requires at least one power-play quarterback, and any contending team will need consistent production from its back end.
As a perennial playoff team, let's delve into who has made the difference on the back end for the Victoria Royals since their introduction to the WHL.
Joe Hicketts
What hasn't Hicketts done in his young career so far? A former BC Hockey Player of the Year, he has also won an Under-18 World Juniors Bronze Medal, a World Juniors Gold medal, and a Calder Cup Championship. 
In 224 games with the Royals, he was able to provide 32 goals and 141 assists. At .772 points per game, he is by far the best offensive defenseman in Royals history. Hicketts was named captain for the 2014-2015 season and served in that role admirably.
Hicketts attended the Detroit Red Wings development camp in 2014 and played in the prospects tournament shortly after that. He performed well enough in that tournament for Detroit to sign him to a 3-year entry-level contract only a week later.
This past season at twenty-four years of age, the Kamloops, BC, native led the Grand Rapids Griffins defensemen with 2 goals and 25 assists for 27 points in 50 games. The 5-foot-8 Hicketts has also found his way into 22 NHL games, supplying five assists in that timeframe. Despite his smaller frame, he has found a way to play hard and succeed at the highest level of play.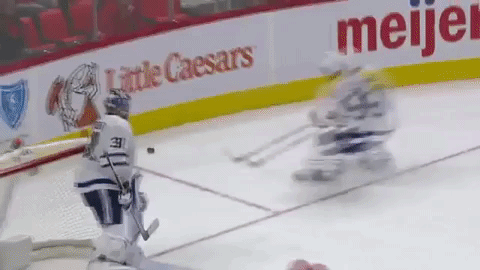 By all accounts, Detroit seems happy with his progress, and he remains a viable call-up option for them.
Scott Walford
Victoria drafted Walford 18th overall in the 2014 WHL Bantam Draft. He served as assistant captain for his last two seasons with the franchise and put up a respectable .524 points per game during his five seasons with the Royals.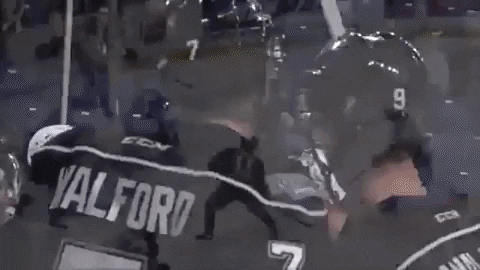 In the 2016-2017 season, he put up six goals and 24 assists and must have impressed some NHL scouts. Walford earned a third round (68th overall) draft selection by the Montreal Canadiens that offseason. In August of last year, he was moved to the Saskatoon Blades in a deal that sent Gary Haden and Riley Gannon back to the Royals. Haden led the team in scoring this past season. While it would have been nice to see what Haden could have provided for a playoff run, it was still a successful deal from Victoria's point of view.
For the Blades, he supplied 12 goals and 42 assists for 51 points in 61 games. The impressive .836 points per game were quite the offensive surge. This breakout performance, however, was after the Montreal Canadiens refused to sign him to his entry-level deal. His remarkable season with the Blades was cut short due to COVID, and he now finds himself a free agent.
Walford has since committed to the McGill University Redmen. He will be teaming up with another former Royal in Will Warm. They will both be looking to grab the attention of a team in need of defensive depth.
Chaz Reddekopp
The West Kelowna product was a force on the blue line during his tenure with the Victoria Royals. A career .479 points-per-game player, he wasn't a dominant presence offensively. However, his contributions went beyond putting the puck in the net.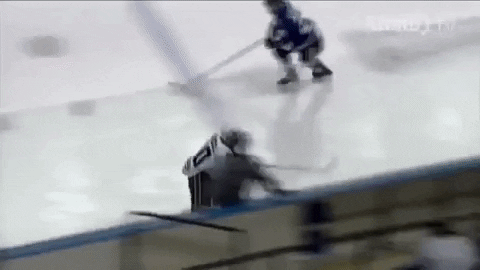 His board play was second to none on the team. At 6-foot-3, 225 pounds, his ability to shut down offensive threats with his physical style was vital. It provided the ability for talented forwards like Matthew Philips, Tyler Soy, and Jack Walker to do what they did best. That led to some decent assist numbers for Reddekopp.
Every season, he finished on the positive side of the plus-minus chart. While plus-minus can be a flawed statistic, Reddekopp provided offense by winning puck battles and allowing the Royals to keep their momentum.
In 2015 the Los Angeles Kings liked what they saw and drafted him with their seventh-round pick. His first professional season came in 2018-2019 and saw him suit up for the Ontario Reign in the AHL. Reddekopp's 10 points in 40 games and 100 PIM say a lot about his current style of play. It appears that his role has shifted to a more "enforcer" style defenseman. The game seems to be heading further away from his style of play every season and in every league. If he wants to succeed at the next level, he will need to evolve his game and stay physical while staying out of the box.
While these players showcased some talented blueliners that contributed to the success the Royals have seen since coming to Victoria, the future of the Royals Realm should be in good hands with defense prospects like Alexander Young, Austin Zemlak, and local product Nolan Bentham sitting on the throne.