The Royal Family – Where are they now?
While one might think this is about Prince Harry or William, or whomever else the tabloids love to write about, this is a hockey site after all…
This is about a family, a team, a bond that is hard to break no matter how far you may move away. This is about a different kind of royalty, the Victoria Royals, where hockey is king. When a team moves and tries to form a new identity and create energy in a new city, it is a galvanizing event for players, especially junior-aged players. It is something that they will always remember, maybe not as much as winning an Ed Chynoweth Cup or the Memorial Cup, but it is a unique experience that not many players will have a chance to see unfold in their careers.
Let's take care of a little formality. My name is Chris Roy and I am going to become the beat writer here at the DUBNetwork covering the Victoria Royals with a focus on the ice, but also the stories behind the scenes.
Obviously with no season to speak of currently, and the possibility of no season in the fall, we will have to get creative. Let's discuss the early years first.
In 2011 something amazing happened on Vancouver Island.
The WHL returned. 
The season before the Chilliwack Bruins moved to Victoria, they were a .500 team. Nothing special, but with seven soon-to-be NHL Draft picks on the roster, the future was bright. 
Once officially in Victoria, even though a few personnel changes had taken place, a special team was still forming.
The Royals' first season was extremely forgettable as the team posted a 24-41-3 record. The seasons that followed, however, brought some of the most exciting players Victoria has seen since Jamie Benn, Tyler Bozak, and Tyson Barrie laced 'em up for the BCHL's Grizzlies.
That is where the focus for this article lies — who were some of those early memorable players and where have their careers brought them today?
Jamie Crooks
What better place to start than with the leading scorer from the inaugural season.
Crooks was part of the franchise before it was in Victoria and his career with the team continued through 2013. His first season with the Royals was a breakout story though. Crooks' previous career-best was 38 points and he nearly doubled that in his first season as a Royal.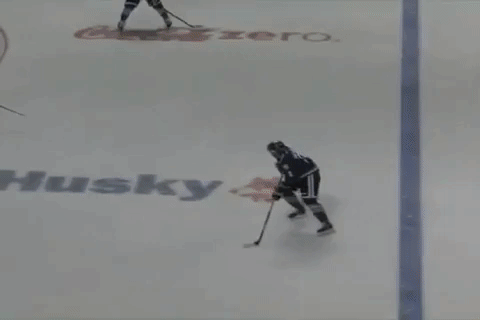 (Credit: https://www.youtube.com/watch?v=g5zcO1wdsZ4)
Crooks was a fan favourite and had a great mix of hands, hockey IQ, and the ability to crash and bang and defend his teammates when necessary. After his graduation from the WHL, he moved to the Canada West League of USports to join the University of Alberta Golden Bears. In his final season there, Crooks was reunited with a former Royals teammate in Brandon Magee. The now 28-year-old winger from Vermilion, Alberta, has found himself in the British Elite League playing for the Guildford Flames. He looks to have cemented himself as one of their best goal scorers, popping in 24 goals in 47 games. 
Logan Nelson
Not the flashiest guy but a great playmaker and basically a point-per-game player for the Royals during his three years. After his 62 points in 71 games in 2011-2012, Nelson earned himself an NHL draft selection. The Sabres took him in the fifth round (133th overall). A couple of injuries hampered his next two seasons, but he still put up almost a point per game. It is his journey after the WHL where things get interesting.
It appears that he never "wowed" anyone in the Sabres organization because Nelson has bounced around the ECHL for the last six seasons, and saying "bounced" is an understatement. Logan has been a part of eight different ECHL organizations over six seasons, including the 2017-2018 season that saw him suit up for four different teams. Despite being tossed around the league like a puck in a passing drill, he has had back-to-back productive seasons, putting up 41 points in each. One can hope this is a sign of a resurgence for the 26-year-old Rogers, Minnesota, native.
Travis Brown
Brown was only with the team for two seasons, one of which was a shortened version as he was received in a trade mid-season. Watching Brown live, his game was to provide huge hits, hard-nosed board play, excellent offensive instincts, and an absolute cannon of a shot. Fans talked about it being one of the hardest shots they had seen live. It didn't always hit the net, but it didn't hit too many bodies either as most guys weren't exactly jumping at the chance to block one. 
He could also pull off some nice moves like below when the situation arrived.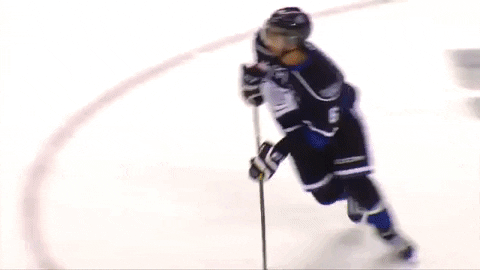 (Credit: https://www.youtube.com/watch?v=miCN0GfW9rk)
Not too bad for a defenceman that tipped the scales at 6-foot-2, 200 pounds.
Travis had his career-best season with the Royals during the 2014-2015 season (his only full season as a Royal). As a graduate of the WHL, he was forced to continue his career elsewhere. He participated in multiple NHL camps including the Chicago Blackhawks, New York Rangers, and Ottawa Senators. He wasn't able to make any of those rosters, however, and he spent the next four seasons primarily in the ECHL. There were a few trials in the AHL as well but nothing more than three games. 
For some reason, his game just couldn't translate to the pro level, despite his skill set and frame seemingly primed for professional hockey. A few injuries have also hampered his progress and Brown now finds himself playing in Denmark for the Esbjerg Energy. As their top-scoring defenseman last season, he has found a level of play suitable to his game.
These were just a few of the fan favourites from the early days of this organization that reinvigorated this city's love of the game. The Victoria Royals have had numerous excellent talents flow through this organization over the years. 
Hopefully sooner rather than later, we can all write about the current season, and the players looking to make the jump to the next level. In the meantime, check back soon as we'll have more Victoria Royals articles than you can shake a (hockey) stick at.