Welcome to our 2019 WHL Draft Primer!  We know how excited you are for this week's Western Hockey League Bantam Draft.
In this primer, we will introduce some of the top prospects that could hear their names called during the Bantam Draft.
As a reminder, here is the draft order for the first round.
1. Winnipeg ICE
2. Prince George Cougars (from Swift Current)
3. Saskatoon Blades (from Regina)
4. Prince George Cougars
5. Kelowna Rockets
6. Brandon Wheat Kings
7. Kamloops Blazers
8. Seattle Thunderbirds
9. Winnipeg ICE (from Red Deer)
10. Brandon Wheat Kings (from Victoria)
11. Calgary Hitmen (from Tri-City)
12. Medicine Hat Tigers
13. Calgary Hitmen
14. Swift Current Broncos (from Portland)
15. Spokane Chiefs
16. Brandon Wheat Kings (from Moose Jaw)
17. Regina Pats (from Lethbridge)
18. Edmonton Oil Kings
19. Victoria Royals (from Saskatoon)
20. Kamloops Blazers (from Everett)
21. Swift Current Broncos (from Vancouver)
22. Prince Albert Raiders
This year's draft has a ton of talented youngsters, here are nine of our favourites:
Matthew Savoie, C, (Northern Alberta X-treme) – CSSHL Midget Prep
NCAA Commitment: University of Denver
Size: 5'9″, 170lbs
Regular Season:  31GP – 31G – 40A – 71P (5th in league scoring)
Playing on a team with last year's first overall selection, Dylan Guenther, Matthew Savoie exceeded (or met, depending on who you ask) expectations. Savoie led the X-treme in scoring, with 13 more points than Guenther and 21 more PIMs in just three more games played.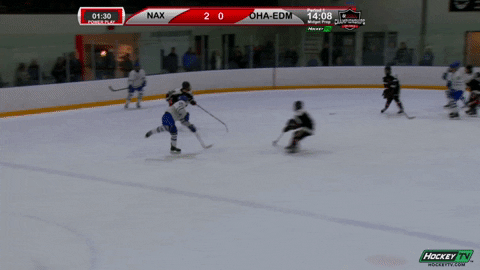 Savoie to last year's first overall pick, Dylan Guenther.
Savoie is a strong and powerful kid who uses his wide stance and leverage to win battles and protect the puck. Many scouts draw comparisons in his game to that of Sidney Crosby in that their balance, strength, vision, and hockey sense are much higher than their peers. These expectations should be tempered due to his age. Falling short of a Crosby or Connor McDavid does not spell bust or failure.
It is a common thought in the hockey world that Savoie is interested in going the NCAA route, as he committed to the same program in Denver as his older brother, Carter. Rightly or wrongly, there were thoughts that Savoie may not be drafted first overall due to his lack of commitment to the CHL.  Regardless, the Winnipeg ICE solidified their intention of drafting Matthew first overall when they announced the acquisition of Carter Savoie's rights from Regina. 
Unfortunately, fans are hard-pressed to find quality highlights online as many of NAX's games were not streamed adequately this season. Savoie, though denied the status, is an exceptional young player with a very bright future.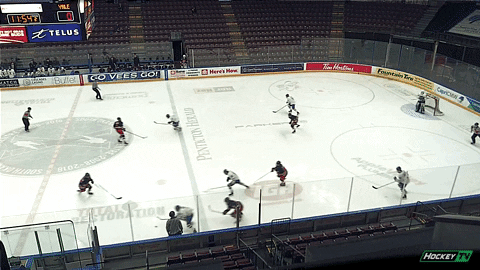 Savoie slicing through the opposition for the primary assist.
Koehn Ziemmer, F, OHA Edmonton – CSSHL Bantam Prep
NCAA Commitment: None
Size: 5'10", 180 lbs
Regular Season:  29GP – 37G – 39A – 76P  (2nd in league scoring)
Koehn Ziemmer was second in league scoring behind the underage phenom Connor Bedard. Ziemmer is arguably the best goal scorer in the draft. Capable of beating you with his shot or a pass, it is easy for the opposition to fixate on Ziemmer when he has the puck. His lethal release, even in tight spaces, opens up space and passing lanes which he can identify and exploit quickly. Look for the Prince George Cougars to seriously consider him at No. 2 overall.
Ziemmer smells blood when the last man turns his back.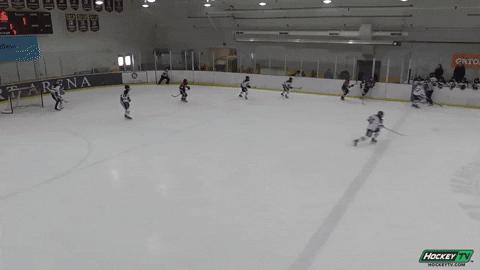 Get used to it.
Keaton Dowhaniuk, D, OHA Edmonton – CSSHL Bantam Prep
NCAA Commitment: None
Size: 5'10", 160lbs
Regular Season:  25GP – 8G – 27A – 35P
A strong two-way defenseman that manages his gaps exceptionally well. Keaton Dowhaniuk excels at playing in all situations and being relied upon in big minutes. While not a world beater on offence, he can join the rush when opportune and contribute. Look for Dowhaniuk to be the first defenceman taken on draft day.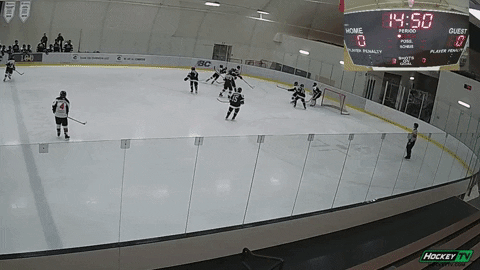 Keaton strips the attacker and goes end-to-end for the snipe.
Denton Mateychuk, D, Eastman Selects – Winnipeg Bantam AAA
NCAA Commitment: None
Size: 5'10", 170 lbs
Regular Season:  36GP – 23G – 38A – 61P  (5th in league scoring)
An exceptionally talented offensive defenceman, Denton Mateychuk helped lead the Eastman Selects to the Manitoba Provincial Championship. Mateychuk makes quick, smart decisions with the puck and loves to join, or lead, the rush. A new-age prototypical defenceman who pays attention to details in his own end and capitalizes on opponents mistakes and transitioning the puck quickly.
Mats Lindgren, D, Burnaby Winter Club – CSSHL Bantam Prep
NCAA Commitment:  University of Michigan
Size: 5'8″, 130 lbs
Regular Season:  27GP – 4G – 22A – 26P
An exceptional skater and puck transporter, Mats Lindgren looks to follow Quinn Hughes' path through the University of Michigan. Similar to Hughes, Lindgren's biggest strength is his four-way mobility, allowing him to navigate the puck out of his own zone and threaten opponents in transition.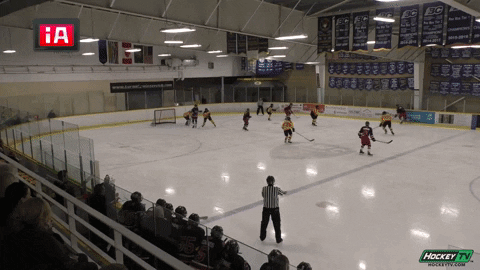 Lindgren demonstrates his four-way mobility and the zone exit of a cyborg.
Conor Geekie, Winger, Yellowhead Chiefs – Winnipeg Bantam AAA
NCAA Commitment: None
Size: 6'3″, 170 lbs
Regular Season:  31GP – 49G – 37A – 86P (1st in league scoring)
"An uber-skilled athletic power forward, Geekie possesses formidable size and imposing hockey IQ that will have no issue translating over to the WHL. A gifted finisher that's able to open up offensive chances both with and without the puck. Big and strong, nifty puck skills, clever defensive positioning, shielding puck protection, there's not much more you can ask for."  – Brayden Sullivan, Founder, Draft Geek
Bowden Singleton, Winger, Northern Alberta X-treme – CSSHL Bantam Prep
NCAA Commitment: University of North Dakota
Size: 5'7″, 145 lbs
Regular Season:  29GP – 42G – 24A – 66P (third in league scoring)
Elite 15: 5GP – 1G – 1A – 2P
"A natural goal scorer who elevated his game as the season progressed blending elite dexterity, deception, and shooting abilities into a finishing machine. Singleton is a crafty attacker who opens up goalies like nobody else in this draft.  His disciplined work ethic and dedication to his release this year has him finishing at ease"  – Brayden Sullivan, Founder, Draft Geek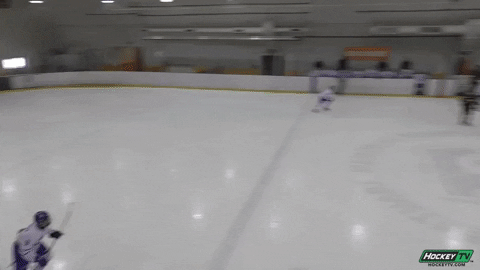 Tyson Zimmer, C, OHA Penticton – CSSHL Bantam Prep
NCAA Commitment: None
Size: 5'9″, 160 lbs
Regular Season:  26GP – 22G – 30A – 52P
Playoffs: 3GP – 1G – 1A – 2P
A solid two-way centre who will make you pay if you sleep on him. Zimmer possesses hockey sense beyond his years and plays as complete a game in all three zones as anyone else in this draft. Not one to make many mistakes, Zimmer does a tremendous job carrying and protecting the puck.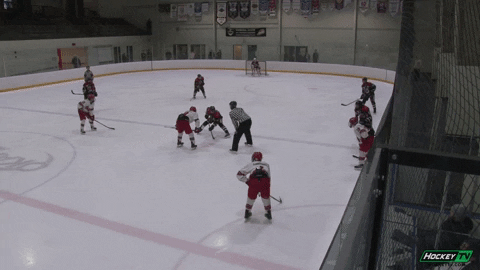 Gameshark.
Brandon Lisowsky, C, Burnaby Winter Club – CSSHL Bantam Prep
NCAA Commitment: None
Size: 5'8″, 157 lbs
Regular Season:  26GP – 32G – 17A – 49P (14th in league scoring, fourth in goals)
Playoffs:  3GP – 5G – 5A – 10P
Elite 15: 3GP – 4G – 0A – 4P
Brandon Lisowsky is a scorer, plain and simple. Lisowsky possesses superior speed and separation that leaves defensemen in the dust. Lisowsky averaged two breakaways a game (don't stat check me) and challenged netminders all year with his release. He took pride in playing all situations for the Burnaby Winter Club and will look to take his game to another level next season.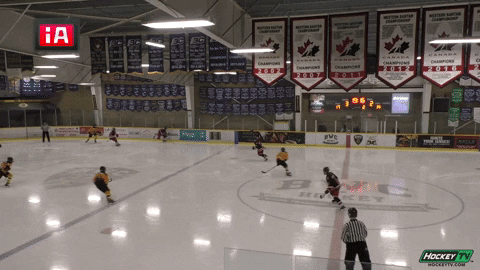 Lisowsky's speed and release.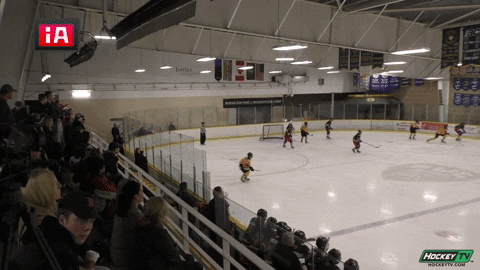 Lisowsky holding and firing from the top.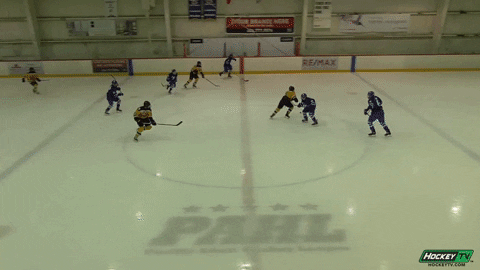 One more for good measure.
Honourable Mentions
Outside of the nine players mentioned above, look for these players to also be drafted in the first thirty picks.
Nate Danielson, C, Red Deer Rebels
Jordan Gustafson, W, Fort Saskatchewan Rangers
Connor Levis, C, St. George's Academy
Grayden Siepmann, D, Yale Lions
Jason Spizawka, D, Yale Lions
Mathew Ward, C, Delta Green
Hayden Smith, FWD, Yale Lions
Oasiz Wiesblatt, C, Calgary Bisons
The Draft takes place on May 2, in Red Deer, Alta. Fans will be able to tune in to a live audio stream.  
Interested in a more comprehensive breakdown of this year's draft-eligible players? The group at DraftGeek spends thousands of unpaid hours evaluating WHL hopefuls every season. Support their hard work at draftgeek.ca and look for their Official 2019 WHL Draft Guide, available tomorrow!  You won't be disappointed.  Best of luck to all of the Bantam Draft hopefuls and don't let it deter you if your name isn't called on Thursday.