In Matt Bardsley's WHL Draft debut as General Manager, the Kamloops Blazers exceeded expectations as they drafted a plethora of speed and skill.  However, the organization's first-round picks especially, come with a degree of risk.  In honour of Michael Scarn, we will identify the risk of each player opting for the NCAA route with our "Threat Level" meter.
7th Overall – Mats Lindgren, D, Burnaby Winter Club Bantam Prep
Size: 5'8″, 130 lbs
Regular Season:  27GP – 4G – 22A – 26P
Threat Level: High Noon
If his name sounds familiar, that's because his father was drafted 15th overall in the 1993 NHL Draft.  Mats' father played center in the NHL for the Oilers, Islanders, and Canucks before retiring early due to injury troubles.
In our WHL Draft Primer, I highlighted Lindgren:
"An exceptional skater and puck transporter, Mats Lindgren looks to follow Quinn Hughes' path through the University of Michigan. Similar to Hughes, Lindgren's biggest strength is his four-way mobility, allowing him to navigate the puck out of his own zone and threaten opponents in transition.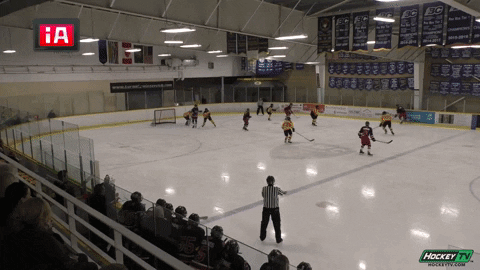 Lindgren demonstrates his four-way mobility and the zone exit of a cyborg."
Lindgren offers a ton of upside given the direction hockey has been going – speed and skill kill.  Lindgren likely slipped a couple of spots in this draft due to his verbal commitment to Michigan.  Should the Blazers convince him to play in Kamloops, this pick could be a home run.
20th Overall – Conor Levis, C, St. George's Academy Bantam Prep
Size: 6'1″, 170lbs
Regular Season: 26GP – 24G – 38A – 62P
Threat Level: Midnight
Conor Levis had the ability and size to be drafted much higher than 20th overall.  The reason he slipped was his apparent lack of commitment to the WHL route.  This didn't scare the Blazers off, though, as the value at 20th overall was far too great to pass up on.
Conor is a tall, rangy forward with great hands and fluid skating ability.  He uses his reach and puckhandling to create better angles for puck distribution and protection.  This clip is a great demonstration of his abilities with the puck.  He uses his strength and range to shield the puck, win it back from a defender and then find linemate, and fellow Blazers' draftee, Cameron Johnson for the finish.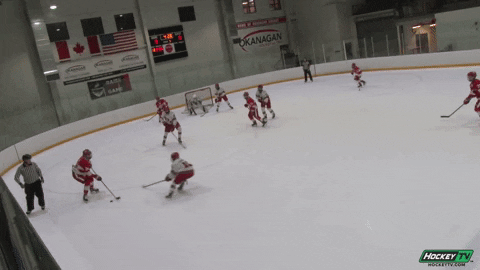 The Blazers did their research and believe that they can provide Levis with the best opportunity for his development.  It also helps that the Blazers drafted one of his good friends, Mats Lindgren, and his linemate, Cameron Johnson.
28th Overall – Dylan Ernst, G, Weyburn Wings BAA
Size: 5'11", 150lbs
Regular Season: 22GP – 2.99GAA – .918 Save %
Threat Level: Morning Tea
Should anyone question the Blazers recent track record with goaltenders?  Their last two number one netminders, Connor Ingram and Dylan Ferguson, were both drafted into the NHL.  Their current heir to the throne, Dylan Garand, posted a .930 save percentage for Canada Red at the U17's and was invited to Canada's U18 training camp.
Ernst was the first goaltender off the board at this year's draft.  He possesses the size and athleticism required in today's game.  Further, Dylan already possesses a maturity in the net that allows him to conserve energy and movement, something many young, athletic goaltenders struggle with.
Blazers' goaltending coach, Dan De Palma, has done tremendous work with the organization's goalies over the last decade.  Partner his abilities with a tremendous group of young goaltenders and the Blazers are positioned well in the crease for the foreseeable future.
50th Overall – Tye Spencer, Fwd, Saskatoon Maniacs BAA
Size: 5'5″, 130lbs
Regular Season: 31GP – 59G – 33A – 92P
Threat Level: Sunday Pancakes
Tye Spencer has a great, deceptive release.   According to DraftGeek's WHL Draft Guide: "Tye Spencer was just too skilled and too quick for players in his league".  Spencer uses his smaller stature to navigate traffic with ease and evade checkers.   While he is a legitimate scoring threat, he has displayed the vision and hockey IQ that makes his linemates better as well.  The Blazers have further bolstered their cupboard with speed and skill that could translate to the junior ranks.
72nd Overall – Fraser Minten, C, West Van Warriors Bantam Prep
Size: 5'9″, 155lbs
Regular Season: 29GP – 15G – 50A – 65P
Elite 15s: 6GP – 4G – 1A – 5P
Threat Level:  Brunch
Fraser Minten spent his season playing on the wing of a first-year phenom and likely exceptional status applicant, Connor Bedard.  While some may argue that Minten's production was largely inflated by the skill of his linemate, Minten possesses a lot of high-end abilities that are difficult to ignore.
Minten is one of the most talented passers in the draft.  Utilizing his hockey IQ and vision, Minten is able to see plays develop before his peers and can produce high-quality chances for his linemates.  He has a great sense of feel for the puck and the play, allowing him to deceive the opposition with or without the puck.
Minten's edgework and skating are more mature than many of his peers.  He is able to create space for himself and change angles quickly using his wide stance and edges.
Minten is also an underrated finisher.  Though his release is not elite, he is accurate, deceptive, and quick with his shot selection.  As he gains the strength and muscle, his release will improve, making him a dual threat.
There is a lot to like with this fourth-round pick.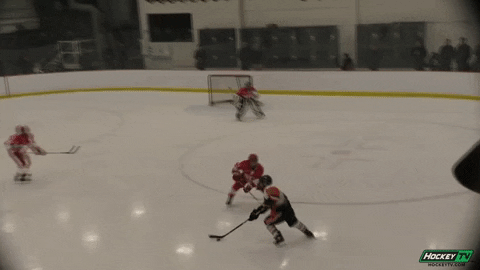 Fraser Minten makes two beautiful passes to Bedard in seconds. 
86th Overall – Cameron Johnson, Fwd, St. George's Bantam Prep
Size: 5'7″, 130lbs
Regular Season: 30GP – 24G – 31A – 55P
Threat Level: Midday
Cameron Johnson finished the season eighth in Bantam Prep scoring while playing on Conor Levis' wing.  Though he requires physical development and maturity, Cameron possesses a good blend of quickness, evasiveness, energy, and skill.  Cameron plays a simpler style, using his tenaciousness and smaller frame to his advantage.  Nasty after the whistle and unafraid of getting into "it", Cameron possesses attributes that could transition well into the WHL.
Add his scoring ability, room for growth, and chemistry/friendship with Conor Levis, the Blazers made a smart decision here with their eye on the bigger picture.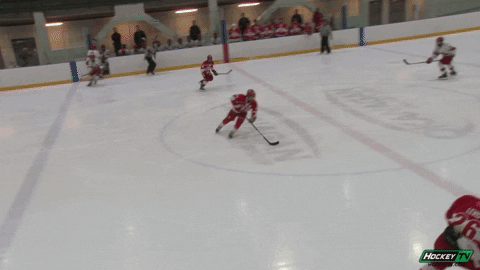 Cameron collects a pass at center-ice, runs a give and go with Levis before using the defenseman as a screen.
94th Overall – Jamie Weller, D, Calgary Bisons BAAA
Size: 5'8″, 140lbs
Regular Season: 33GP – 10G – 31A – 41P
Threat Level:  Bacon n' eggs
Jamie Weller is a cerebral two-way defender that errs on the side of caution.  While not prolific offensively, Jamie led the AMBHL in assists by a defenseman.  Weller maintains good gap control and uses his stick effectively to dispossess attackers.  Using his fluid mobility and composure, Weller logs big minutes, keeping the play in front of him.  Captain of the Bisons this year, Jamie exudes leadership and communication skills on the ice.
116th Overall – Vaughn Watterodt, Fwd, Okanagan Hockey Academy Bantam Prep
Size: 5'9″, 155lbs
Regular Season: 25GP – 18G – 19A – 37P
Threat Level: Brunch
A raw forward prospect with a very high compete level, Vaugn Watterodt should not have been available here.  Vaughn grew and developed an incredible amount this season, becoming a solid secondary scoring option for OHA.  Watterodt is a strong, balanced skater that possesses the versatility to play in a variety of roles, which bodes well for his development and odds of playing at the next level.  It is easy to envision Watterodt as a tough, two-way winger capable of playing a shutdown role while providing secondary offence.
Should Vaughn continue his fast-paced development next year, the Blazers will have a steal on their hands.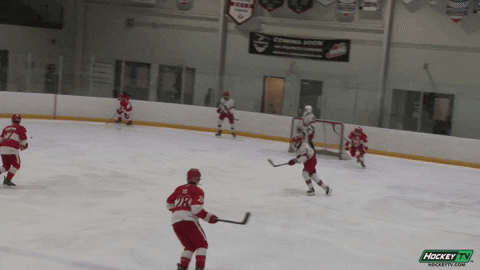 Vaughn displays his tenaciousness and ability to win the puck at speed and finish in tight.  
138th Overall – Nash Bamford, Fwd, Red Deer Rebels BAAA
Size: 5'8″, 165lbs
Regular Season: 33GP – 8G – 12A – 20P
Threat Level:  Unknown
According to DraftGeek, "Bamford has all the tools and makings of a player that will thrive in a depth role at the WHL level".  A thick, strong winger, Nash imposes his will and physicality on opponents regularly.  A solid forechecking presence that has demonstrated offensive upside at times, Bamford is the type of player you want to take a chance on.
This Kamloops Blazers draft, at first glance, is one of the strongest in recent memory.  The team has clearly prioritized speed and skill while achieving a balanced roster.  The Blazers did a tremendous job of finding value throughout this year's draft.  Though their top two picks come with varying degrees of risk, should they earn the commitments from both Lindgren and Levis, this team will be strong for years to come.