The Victoria Royals have had decent success with players getting drafted to the NHL. With 10 in 11 years, averaging almost one draft pick per year is respectable.
Every team has its concept of what it is looking for in a player. Early round picks are typically "best player available" according to the scouting team (with some exceptions of course). 
Once you move into the later rounds, however, teams typically make decisions based on positional needs. This is where the Royals have had more traction with regards to NHL draft picks. 
One team, in particular, has liked what they have seen from the island in seasons past. The Calgary Flames have picked more players off Victoria's roster than any other NHL team. Unsure of why this might be, I can do nothing else but review their picks and tell the story.
It begins in 2013, in a distant land named Newark, New Jersey. In the third round with the 67th overall pick, the Flames drafted their potential "Zdeno Chara prototype."
Keegan Kanzig
Lacking some of the offensive prowess of a Chara (zero goals and seven assists in 70 games), Kanzig was coming off a campaign where he spent 159 minutes in the penalty box. A hard-nosed player with a 6-foot-7 frame and shutdown ability is appealing to any GM at the NHL level. 
Kanzig spent the next three seasons in the WHL, splitting time between the Royals and the Calgary Hitmen. His most productive campaign came in 2015 with the Hitmen, when he potted 13 goals and 7 assists. His size wasn't enough to carry him, however, and he has since spent most of his time in the ECHL averaging 112 PIM per season.
The next season, history repeated itself, this time in Philadelphia when the Flames again dipped their toes into the pool of available Royals.
Austin Carroll
The Flames went with another big body. However, they tried their luck at the forward position this time around. Austin Carroll was coming off an impressive season where he was able to put up 34 goals and 23 assists for 57 points in 70 games. Couple that with 114 PIM and you had a power forward in the making. 
Fitting perfectly into the mold of newly appointed GM Brian Burke's view of what his team needed, Carroll was the logical choice. Taken in the seventh round at 184th overall, there was little to no risk in taking a chance on him.
Carroll wanted to prove Burke right. The following season with the Royals, he elevated his game to 38 goals and 39 assists, showing he could be a playmaker as well. Who wouldn't want a big guy who can score, hit, fight, and make plays?
His experience in the AHL was a sobering one as his production dipped to an average of 12 points per year. Carroll was underutilized in his time with Stockton. But even when given an opportunity, he was never able to seize it. After a decent season posting nearly a point per game in Europe with the Kassel Huskies of the DEL, he decided to retire at the age of 26.
Last but certainly not least, the best pick Calgary has made from the Royals came in 2016 in Buffalo, New York.
Matthew Phillips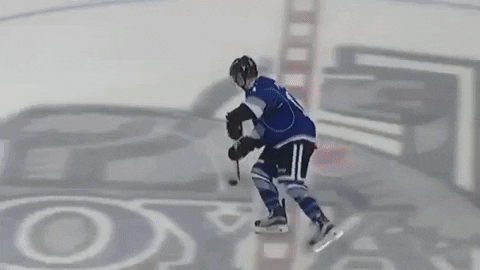 Phillips has been the best prospect to come out of the Royals system. As a 16-year-old, he posted 37 goals and 39 assists in his first full season. With 76 points in 72 games, he finished fourth in regular-season scoring. When playoff time came, he also finished fourth in playoff scoring. Despite his smaller frame, Phillips' talent level impressively transferred to postseason play. 
It would be hard to imagine a performance much better than Phillips delivered in 2017. However, in his draft-eligible campaign, he led the Royals by a long shot with 50 goals and 40 assists for 90 points in 70 games. This was enough to make the Flames spend a sixth-round pick on Phillips.
One could argue that outside of Tkachuk and Dube, Phillips was Calgary's best pick out of their nine at the 2016 draft. Following a 112 point season to end his tenure with the Royals, he joined the Flames' farm team in 2018. 
In his first season as a pro, he was able to produce 13 goals and 25 assists in 65 games for the Stockton Heat. Finishing eighth on the team in scoring as a 20-year-old was an impressive start to his pro career. 
His follow up to that year was poised to be extremely impressive — with 33 points in 38 games, he was on fire (pun intended). Unfortunately, Phillips missed time with an injury for the first time in his career. After a fractured kneecap on Dec. 28th of last year, he was put on injured reserve for 10-12 weeks. 
Phillips is still in line for an opportunity at some point in the near future. A diminutive frame, yet extremely high-end skill set. Sound familiar? Could he possibly be the next Johnny Gaudreau?