At the end of every season, the graduating 20-year-old players bid their junior hockey careers goodbye and move onto bigger and better things.
Some move onto NHL minor league affiliates; others even finish playing competitively altogether.
The three graduates of the Prince George Cougars in 2018-19, — Joel Lakusta, Mike MacLean, and Josh Curtis — are all heading to different schooling options offered as part of the CHL's scholarship program.
The program compensates players with a minimum of tuition, books, and compulsory fees for every season they played at the Major Junior level.
I caught up with these three earlier in July at the Prince George Cougars Annual Charity Golf Tournament.
Joel Lakusta, 2015-19
After completing four seasons in a Prince George Cougars uniform, this new alum is taking his talents to the blue line of the University of Alberta Golden Bears in Edmonton. The Sherwood Park native said there were multiple offers on the table, but staying close to home was the deciding factor.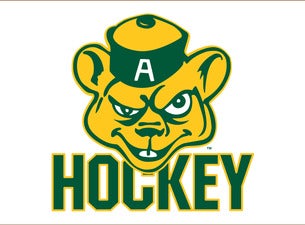 The Golden Bears program is arguably one of the most renowned in existence at the U Sports level, graduating players such as one of the Cougars' all-time greats, Eric Hunter.
Lakusta plans to complete a bachelor's degree in native studies before he takes a stab at his end goal of one day becoming a lawyer or even possibly a doctor.
Despite not moving onto the big league ice surface right out of the WHL, Lakusta remains in the big leagues in one department, which is something he's not shy to admit: Instagram.
"I've always been an Instagram star" he said, going on to say jokingly that he looks forward to trying to carry on his craft to the next level in Edmonton.
As one of the players most dedicated to his social media brand in Cougars history, there's no doubt the quality content will be missed around the dressing room.
Lakusta finished by giving some advice to the incoming batch of young Cougars set to rep the crest this fall.
"It's a great group of guys. In a town like Prince George, hockey comes first and you really have to focus on that. At the same time you're really going to relate to the hockey guys, get close to them, and you'll love it"
Mike MacLean, 2017-19
One of the biggest characters — quite literally but also figuratively — was an important dressing room guy, which is what Lakusta and Curtis said they'd remember most about "Big Mike."
MacLean was not in Prince George for long, but the 6-foot-7 giant certainly made quite the impression with fans, after being picked up in the preseason because of a crowded overager scene in Seattle.
"I got called into the GM's office, and I knew we had four 20 year olds, so somebody needed to go. When he told me I was traded to Prince George, I was pretty excited, to be honest. I heard the community around this team is really good, and I really enjoyed my time here, for sure."
Shockingly enough, through all of his minor hockey days, MacLean had never been to Prince George before playing with the Thunderbirds in 2017-18. Coming from Penticton, he said the change of climate wasn't too drastic.
Choosing a favourite moment was tough for the 1998-born. Despite a lack of success on the ice, the  season was still lots of fun because of the guys in the locker room and the time spent on the bus.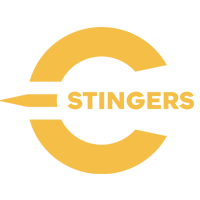 With his two seasons in the WHL now behind him, MacLean is heading all the way to eastern Canada to join the Concordia University Stingers who play in the U Sports level of hockey in downtown Montreal.
MacLean said the way the school reached out to him was something very unorthodox. "It was really weird. I remember I was in Prince George at my billet house at around 10 pm, and I got this call from Montreal and all I was like who the heck could this be."
Career-wise, the Penticton-native says he's diving right into civil engineering for two years while keeping his options open. He plans to reevaluate before he makes a decision of what sector of civil engineering he wants to specialize in.
Josh Curtis, 2016-19
Small but mighty, Curtis was the heart and soul of the Cougars squad through thick and thin. He is also committed to play at the U Sports level near his fellow graduate Mike MacLean.
Following a long and consistent Major Junior career, Curtis plans to attend Queen's University in Toronto in the arts and sciences sector of the institution, where his brains and ambition will pay off.
Looking back on Cougars Captain Curtis- DUBNetwork (Article)
Curtis wasn't a guy who went out on a nightly basis and lit the lamp. But there are plenty of reasons for the Cougars to miss his presence on the ice, and also perhaps some alarm as to where they will find another player to fill his shoes.
Like Lakusta, Curtis endured three different coaches, even more assistant coaches, and multiple general managers. Going through all sorts of different directions as a team, Curtis said he wished he could stick around for just a little longer because he says things are about to turn for a franchise and a fan base that is sick of losing.
Few players of Curtis' size willingly go into the dirty areas to fight for possession, and even fewer manage to somehow come out with the puck.
The Winnipeg native also joins a special group of players who wore the number 10 sweater with the club — something that will never happen again according to Cougars Equipment Manager Chico Dhanjal, following the passing of alum Brock Hirsche.
In a previous article, Curtis was quoted on how special it was to wear the jersey.
"I remember I met him in Lethbridge when we were there.. he's just an amazing guy and its definitely deserved, and well earned for nobody to wear his number"
This is the first time in a number of years that all three graduating players from the Prince George Cougars have elected to go the U Sports route and not towards European or professional hockey.