Regina-Calgary playoff history
In the second part of the East Division bracket, the top-seed Regina Pats will be taking on the second wild-card Calgary Hitmen. Despite having been in the same conference since 1995, the two squads have only met one other time in the playoffs and that was 16 years ago. Calgary has won the only match up.
2001 first round: Calgary 4 Regina 2
-The Hitmen were fresh off of two 50-plus win seasons in 98-99 and 99-00 when they met the Pats in 2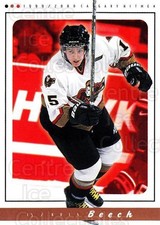 001. In '99 they won the WHL Championship and went all the way to the Memorial Cup final and still had some players from that team on their roster. The Hitmen used a big overtime win 4-3 in game three to take a 2-1 series lead on their way to
a six-game series win. Future Philadelphia Flyer Pavel Brendl led the way for Calgary, along with future journeyman NHLer Kris Beech. The Hitmen fell in six games to Red Deer in the next round.
The two franchises have had different levels of success since 1995.
The Hitmen have won two WHL titles, while the Pats have not even made
it to the Eastern Conference final. This year, though, the Pats come in as the top overall seed in the WHL playoffs and the Scott Munro trophy winners.
Comments
comments